At our corporate headquarters, we look for industry-specific experience in insurance and/or workers' compensation to fill roles in Sales, Account Management and Clinical Services. We also employ expertise in Human Resources and Learning & Development, Operations, Accounting & Finance, Marketing, Advocacy & Compliance/Legal, Data Analytics and Clerical Support. As an entrepreneurial mid-size company, our employees have a strong voice in the decision-making process throughout all areas of our business. This means having the opportunity to make a real difference in our internal operations, as well as in how we service our customers.
Customer Service Specialists, Team Leads, and Supervisors make up our best-in-class customer service offering here at Healthesystems. As Specialists working in a business-to-business setting, our folks are zeroed in on problem solving for our clients and users of our system. No collections or sales in this role! Just true customer service – helping people is what it's all about in these areas. And we're proud to deliver.

Unlike other companies in our industry, we don't outsource our Customer Service staff. Our primary call center is based right here in our corporate headquarters, fully staffed by Healthesystems employees who are supported with a training program that helps them understand our business, our customers, and the systems they support every day.

The users we support love knowing that they can call Healthesystems and they'll always be able to reach a real, live person at the other end because of our 24/7/365 support model.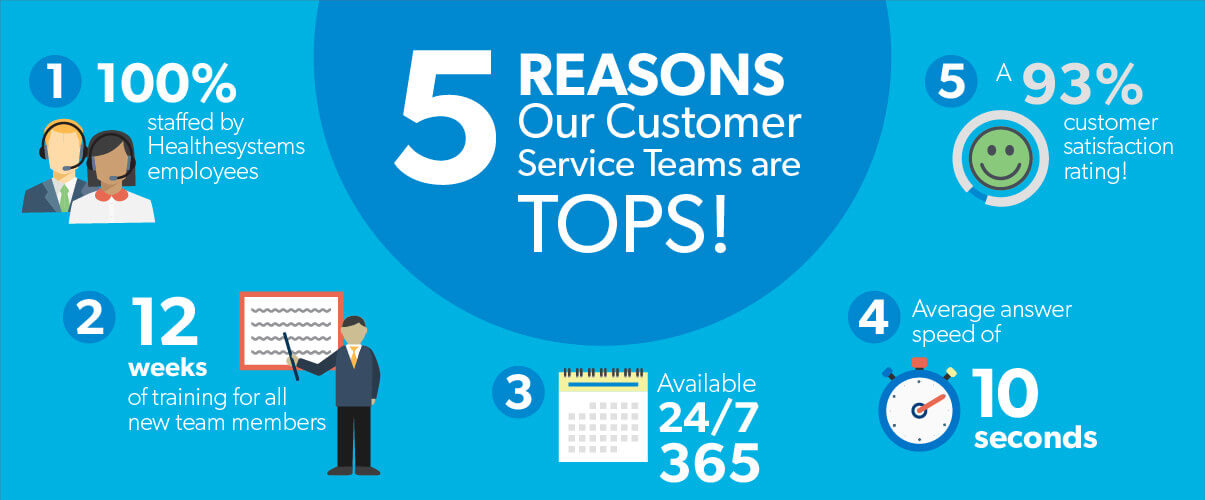 It's exciting to work for a company where in Application Development we participate in the entire Software Development Life Cycle working with Scrum and Business Analysis folks that guide our development methodology. We are proud of our accomplished teams in all areas of IT Architecture, Information Management, and IT Services teams. From Database Administration, to Network and Systems Engineering, to our internal Service Hub, our employment offerings within IT cover the gamut.